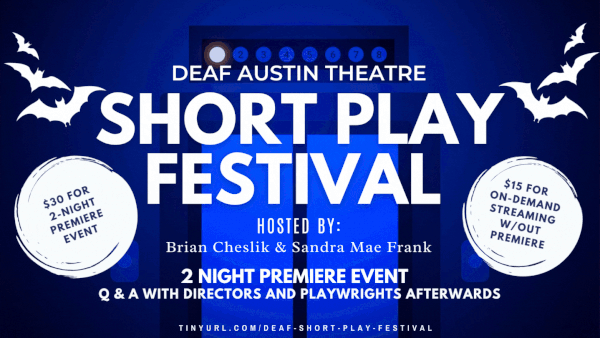 Deaf Austin Theatre is proud to host our first ever Short Play Festival. This event will showcase six new short plays written by Deaf playwrights. The theme for this year's festival is "elevator," so all shows are set in an elevator.
Come check out the newest works by 6 amazing Deaf playwrights. All performances will be in American Sign Language. Voice overs and captions will be provided.
This will be a virtual event starting April 30th- May 15th, premiering six new short plays written by Deaf playwrights.
The event will start off with a 2 night premier live streamed event, hosted by Sandra Mae Frank & Brian Andrew Cheslik. We will watch 3 shows one night and 3 shows the next. We will also have a live, audience participated Q&A with the writers and directors of that nights pieces.
Then all of the shows will be available for on-demand streaming through May 15th.
2 Night Live Stream Premier
April 30th & May 1st @ 7pm CST
$30 for both nights
On Demand Streaming
May 2nd thru May 15th
$15 for full access to all 6 plays.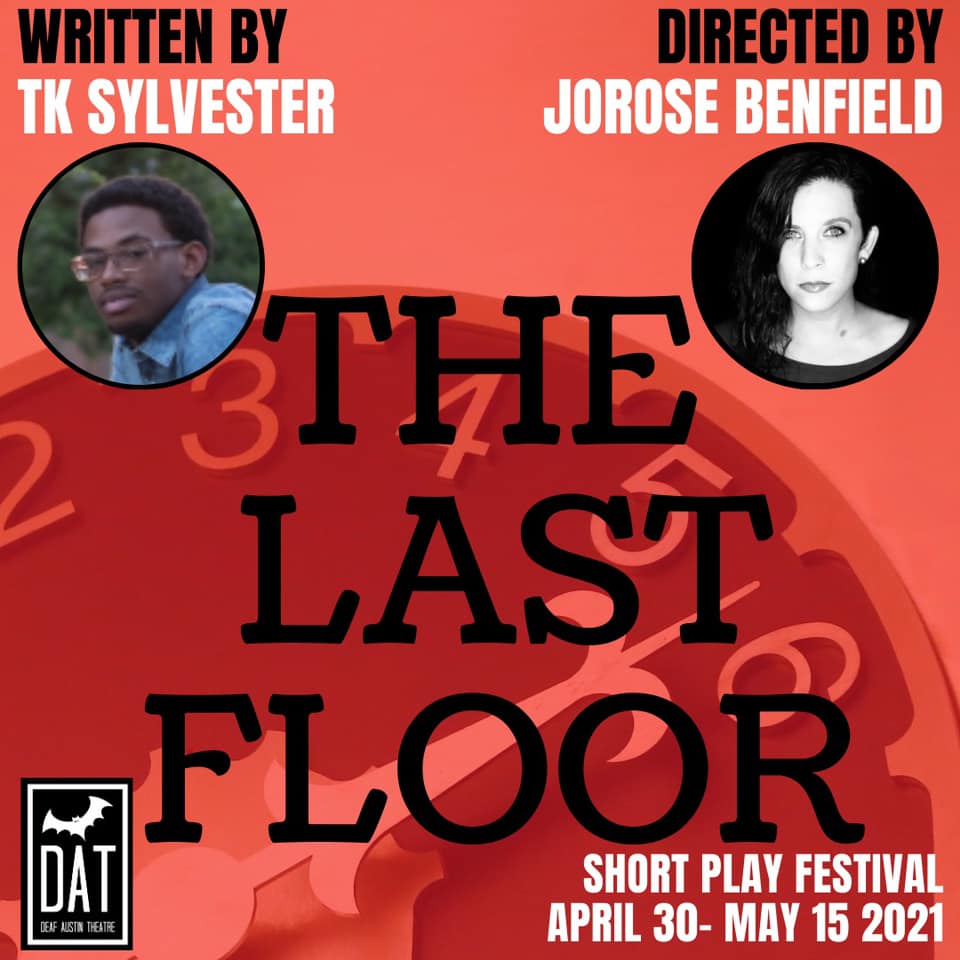 The Last Floor
Written by TK Sylvester
Directed by JoRose Benfield
Starring: Heba Toulan and Aaron Hobbes
An explosive and cathartic conversation between two ex's before going their separate ways.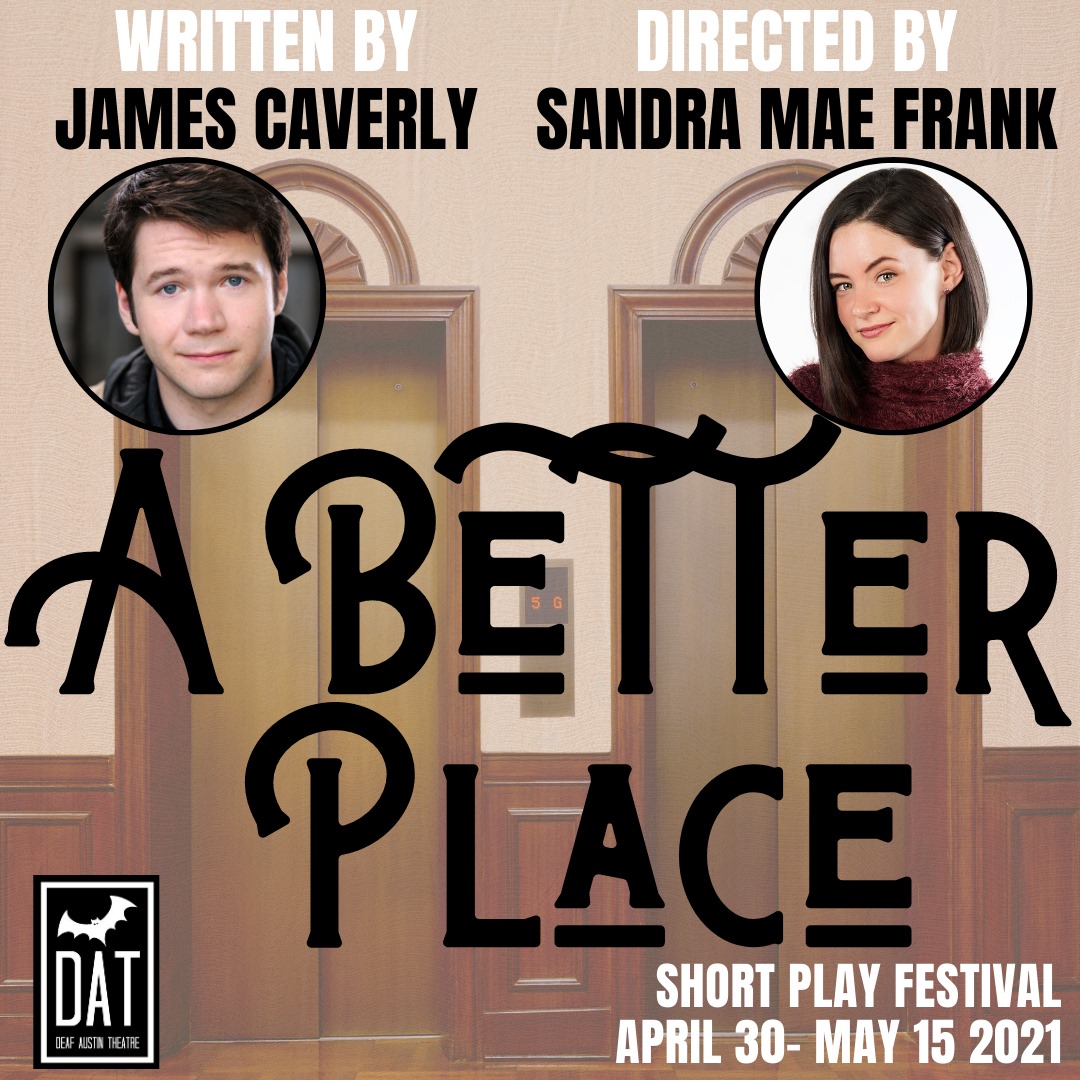 A Better Place
Written by: James Caverly
Directed by: Sandra Mae Frank
Starring: Landon Krentz and Mervin Primeaux-OBryant
An unassuming operator transfers a passenger through a journey where an ultimate decision must take place.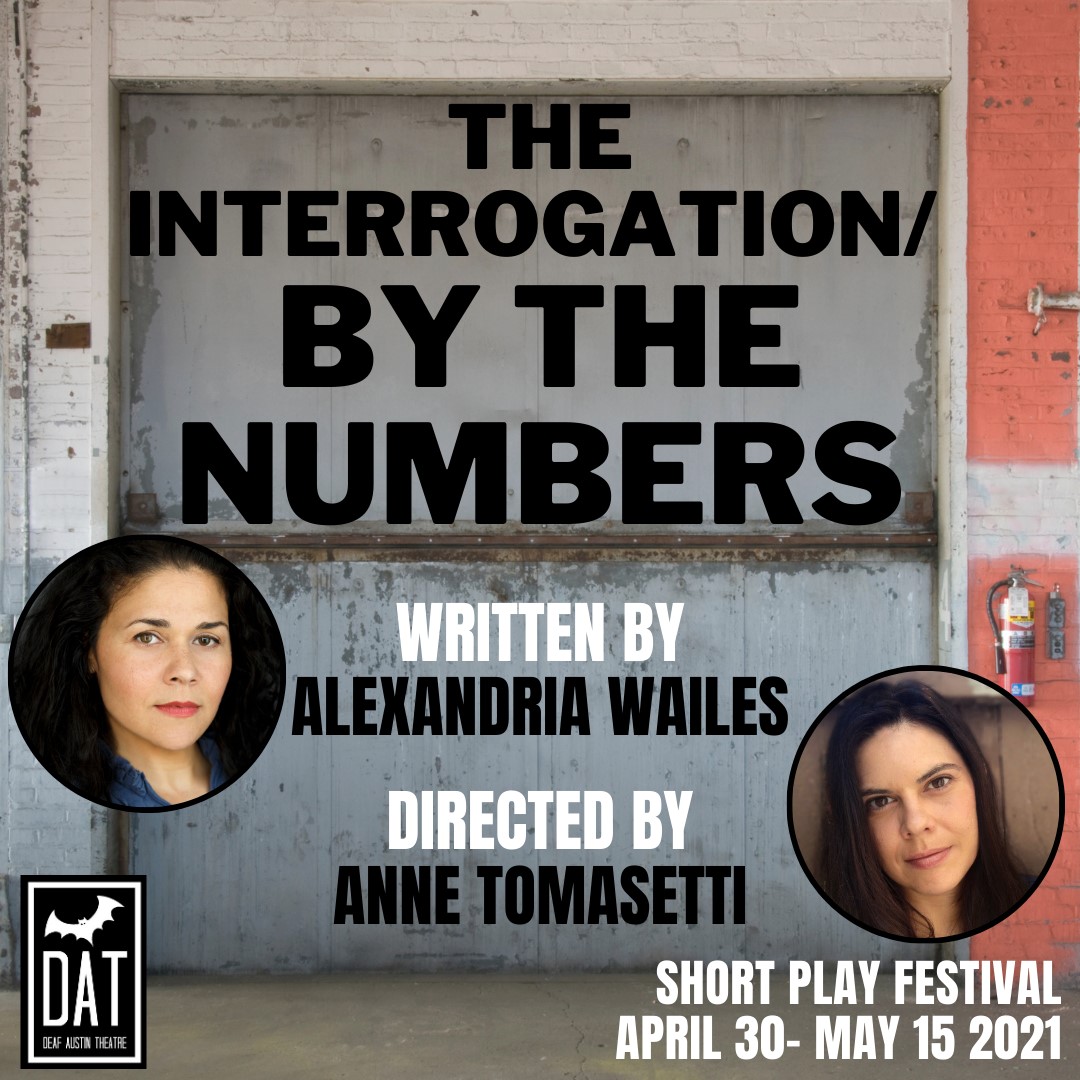 The Interrogation/ By the Numbers
Written by Alexandria Wailes
Directed by Anne Tomasetti
Starring: April Cheng, Elbert EJ Joseph, Gabriel Joseph Silva, Jazie Perry, Kody Dixon, Levi Wood, Nida Din, Norma Aldana and Jules Dameron
Twilight Zone-esque inspired piece exploring the ideas of belonging, identity and tribalism. The elevator can be used as a metaphor for moving upwards towards enlightenment,  downwards towards becoming more grounded within oneself. When the doors open, who we are when we move forward from our own (and collective) past.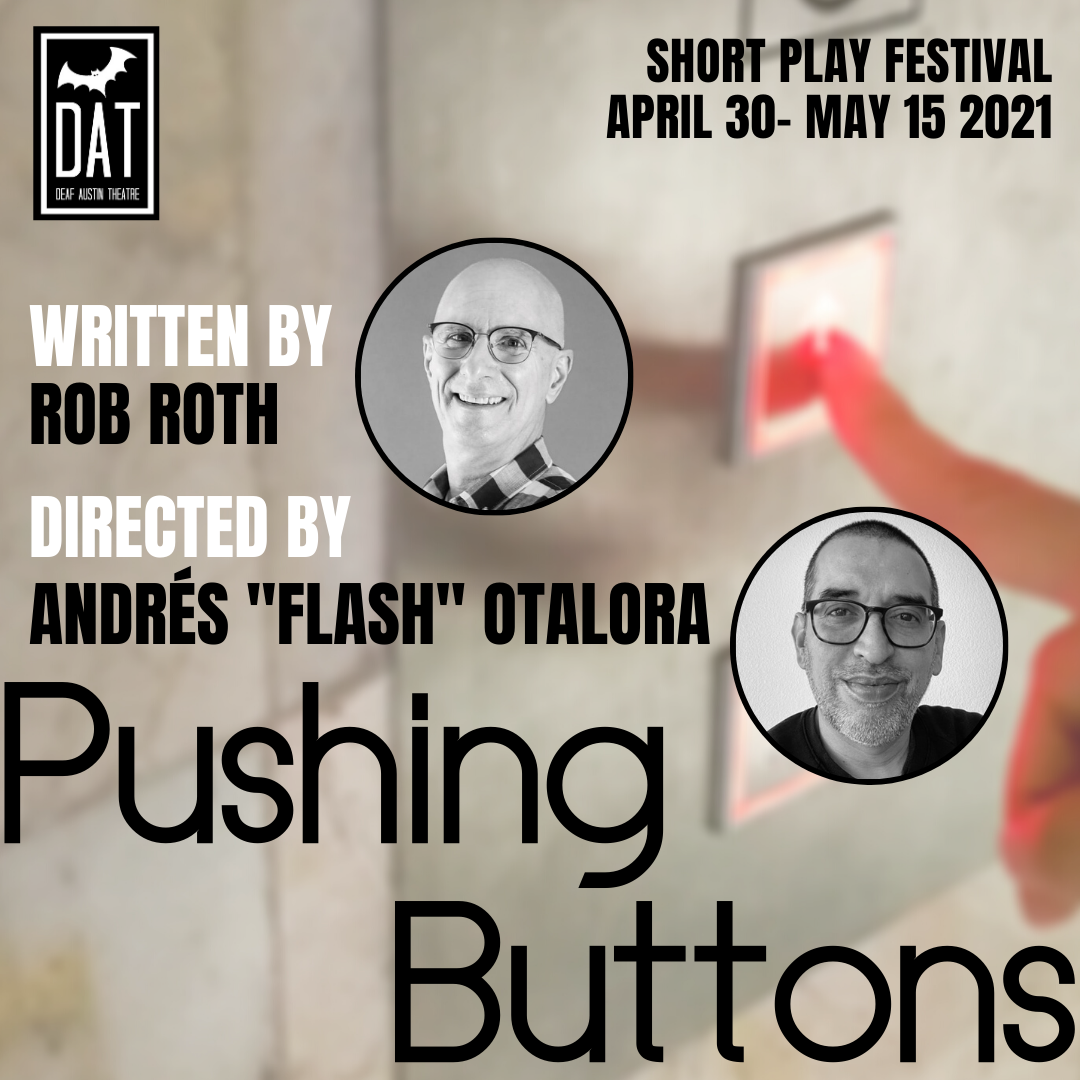 Pushing Buttons
Written by: Rob Roth
Directed by: Andres "Flash" Otalora
Starring: Joshua Castille, Sarah Brown, Ben Beyer, Andres Otalora
As a boy, Danny is trying to figure out his place in the world. As he grows up, he realizes truths about himself and tries to get his mother to accept him for who he is.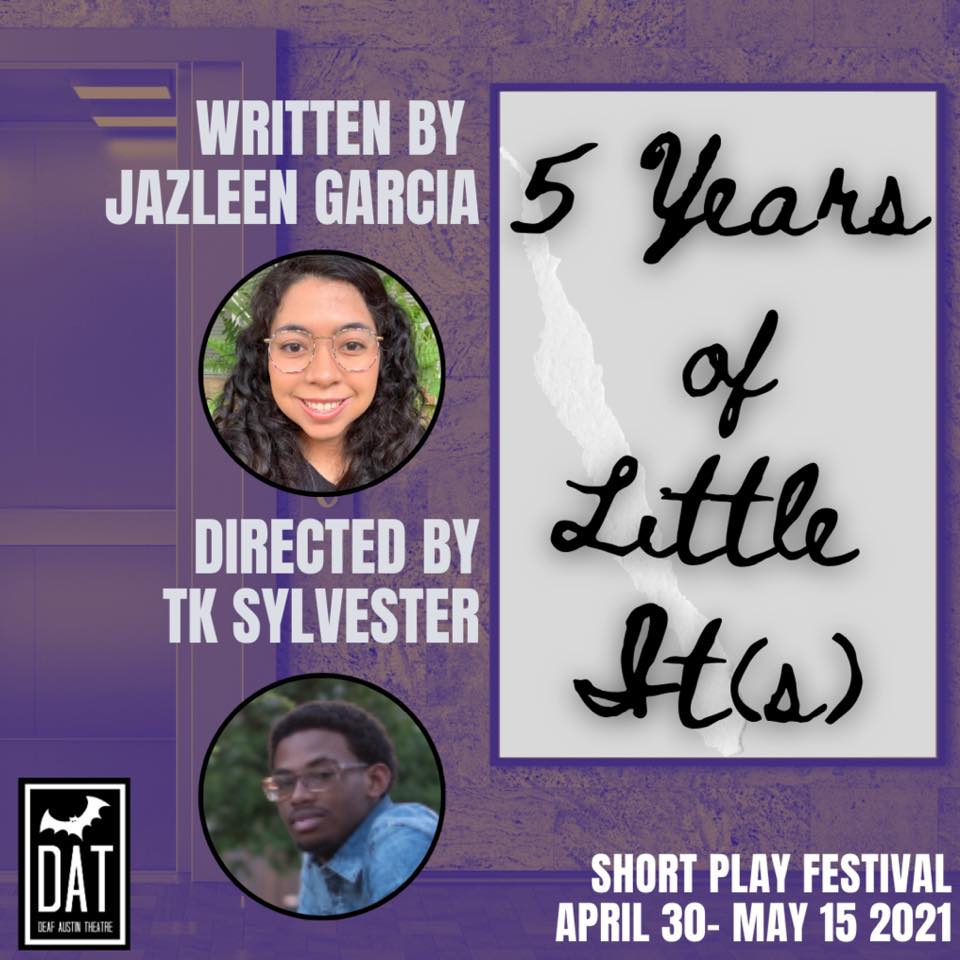 5 Years of Little It(s)
Written by Jazleen Garcia
Directed by Tk Sylvester
Starring: Nida Din and Kody Dixon
Max and Angela, newly divorced, step into the same elevator after signing their official paperwork for their divorce. Without their lawyers being present, Angela takes the opportunity to talk with Max, which leads them to have a deeply emotional conversation.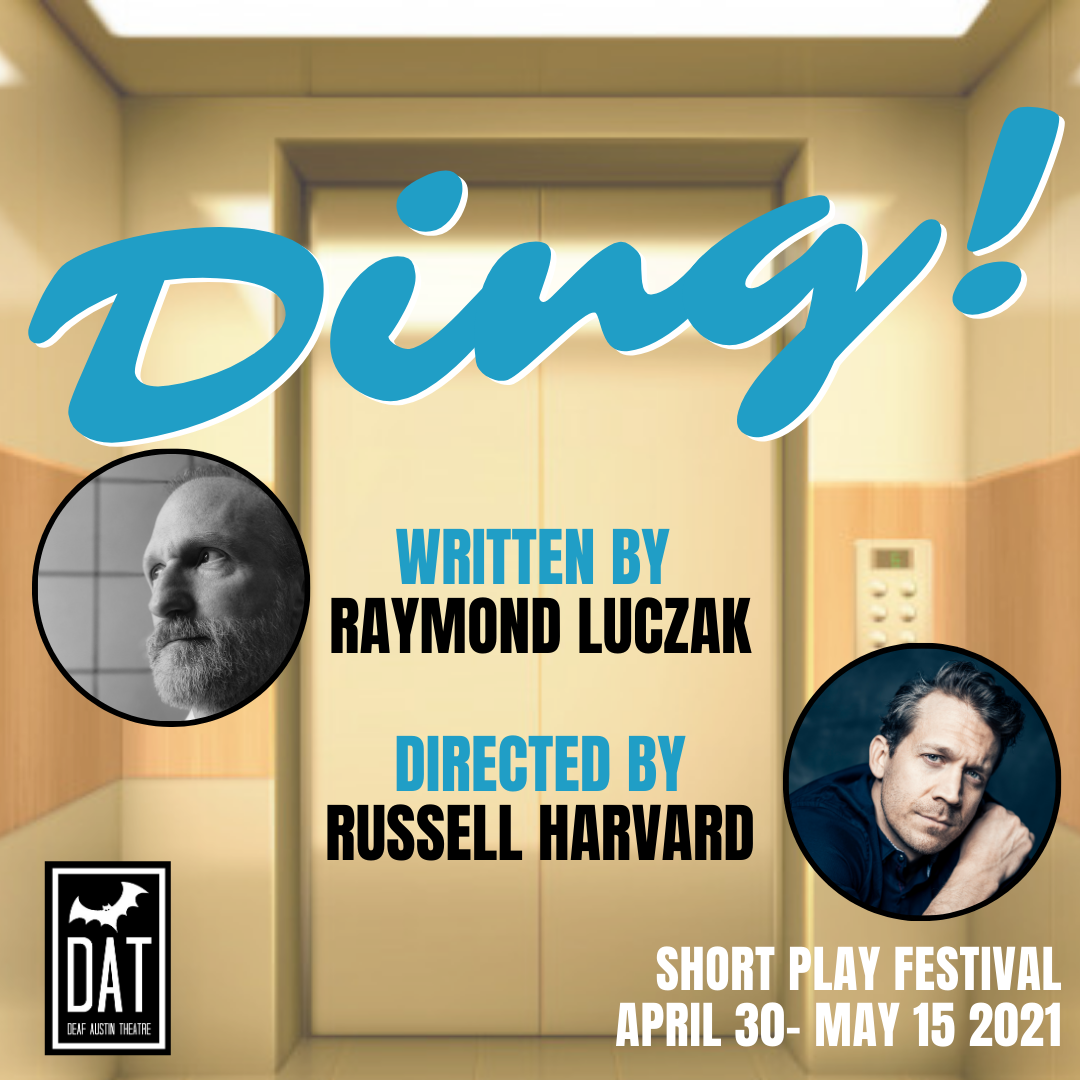 DING!
Written by Raymond Luczak
Directed by Russell Harvard
Starring: Anthony Natale and Russell Harvard
In DING!, two Deaf men, not realizing that the other is Deaf, fantasize about each other while inside the elevator of an advertising agency in New York.